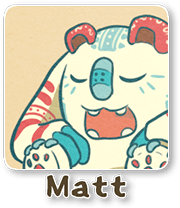 Hi everyone! Welcome to my new web comic, Ruin!
It's been in the making for a long time, and I'm so happy to share it with you.

Ruin tells the story of a boy with a strange power to communicate with spirits no one else can see. He must go out on a magical journey to discover a long forgotten world and uncover the mystery of horrible creatures that are wreaking havoc across the world.